Larry Salaets is the father of Renée ZiXiu Salaets from Shijiazhuang, Hebei. To celebrate his adoption jouney, Larry has created a wonderful website with comprehensive information on China adoption along with a large referrals list of Chinese children, etc. Larry contributed this essay to ChinaSprout's visitors.
Adopting a child is a very special undertaking, and can be a little stressful as the special day arrives. To top it off, you are in a foreign country, where day-to-day life is no doubt vastly different from what you are used to. It is the many differences that makes traveling to China so very exciting!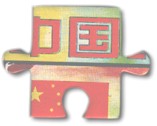 For starters, you are traveling to the country of your daughter's birth. You are perhaps witnessing the type of life that she might have lived had she still been with her birth parents. Therefore, it is very important for you to absorb as much of the Chinese culture as you can during the short time that you are there!
There have been some people who openly criticize the way of life that they witness, and can't wait to leave for home. I feel sorry for anyone who feels this way.
There is so much to learn from your journey to China! I enjoyed it immensely, and truly look forward to the day that we are able to return!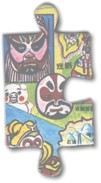 We brought back several Chinese outfits for our Renee to wear, as well as the customary chops and other small items. But most importantly, we brought back a fresh vision of life in China! Our memories are sweet, and we have so much to share with Renee as she grows!
Yes, we experienced a life vastly different from that of life in Idaho. We saw things that we would never see in our hometown. But rather than mentally compare the two, we instead absorbed as much as we could in the short 12 days that we were there! And we feel very fortunate to have experienced the Chinese way of life!

My advice to waiting parents: Prepare yourself for the experience of a lifetime, but please travel with an open mind. Please do not be critical of what you see, for you are visiting their country; please leave a good impression for the sake of those who will follow your footsteps. Expect it to be different, and thrive on those differences! Take as many memories with you as you can prior to returning home, and then share them with your child over the years! China is a beautiful country as are it's people, so go and enjoy! If you think that you can not go without being critical of the differences, then I would be happy to go in your place!
Happy travels!
To learn more about Larry's journey, please visit Larry's Home on the Net.