By Xiaoning Wang

Edited by Joe Kelly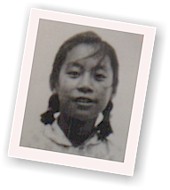 In my memory, the Chinese New Year was always the time when we ate good food, wore new clothes and visited relatives. Those things never seem to change, but thinking back through my memories of growing up in China I see that actually a lot has changed.
I grew up in Beijing in a not very tradition-oriented family during the Cultural Revolution. At that time, although we did celebrate the Chinese New Year, some traditions were not followed as much as they used to be — and as they are now.
I remember the Chinese New Year was the only time when we could eat dumplings, lots of meat, and other good food. My parents' work units (dan wei, that's how Chinese call their companies or institutions they work at) give them free or low priced food. We could store them for a whole month. Before the New Year, we shopped to buy new clothes for everyone. I was so happy that I could wear new clothes again! We also cleaned up our small apartment and did all the laundry prior to the arrival of the New Year. We didn't decorate our home that much except for putting up revolution couplets such as "Follow Chairman Mao, Always Go Forward".
On New Year's Eve, we all sat together and made dumplings. I learned to make dumplings before I went to primary school. While making dumplings, we chatted about everything. My uncles and aunts who were single also spent time with us. It was so much fun. Besides the dumplings, we only had one or two other side dishes. We didn't have a TV, so we entertained ourselves. After eating dumplings, we went out to set off firecrackers. Especially at midnight, all firecrackers went off at the same time. It was loud! Children enjoyed them so much!
During the New Year, I wore new clothes to visit relatives and ate good food at their houses. They came to visit us and ate good food at our home too. What was the good food? Pork, chicken, fish, which we didn't eat so often during the year. We ate, chat, played, and had lots of fun! There were no red envelopes for children at that time. But I do remember my uncles gave me money if I koutou to them.
Since the 1980s, the Chinese living standard has improved a lot. Nowadays, we do not have to wait for the Chinese New Year to eat dumplings and meat. We eat good food and wear new clothes all year around. We also follow more traditions, such as decorating our doors or windows with paper-cuts and couplets with the very popular theme of "happiness", "good luck", "wealth", "longevity", etc. Now people also send New Year greeting cards to relatives, friends, and even colleagues!
During the Chinese New Year, we eat even better good food — lots of seafood, vegetables, and we also drink imported liquors. For the New Year's Eve dumpling dinner, we have ten or more dishes on the table. While making dumplings and having dinner, we chat less than in the old times because we all watch the Chinese New Year show on TV — it is one of the biggest shows in the year, just like the Super Bowl in the U.S. Children cannot enjoy the fun of firecrackers anymore because fireworks and firecrackers are banned in the urban areas of major cities. But they have television!
We still visit our relatives, but only the closest ones. Nowadays, with the development of telecommunication, those door-to-door visits are replaced by phone calls or pager greetings. Children do get red envelopes now, which sometimes consists of 100 to 500 yuan ($12 - $60). It was lots of money for our time. My parents didn't make that much money in a month!
Like everything else, the New Year celebration has changed lots since I was little. But no matter what has changed, Chinese New Year is the happiest time for children, then and now!
Xiaoning Wang is the owner and operator of ChinaSprout.